It might seem silly at this point to blog about something that happened almost four months ago, except that your wife becoming a doctor struck me as something that I should write about, even if it's a little late. I'm also slowly trying to unbury myself from a mountain of unprocessed photos. And given the amount of airtime my blog devotes to ski and bike trips, it's only fair that such an accomplishment as Meagan graduating from UW School of Medicine and earning her MD degree (MD MD!), after four years of extraordinarily hard work spanning many classes, medical rotations, and multi-week assignments to various outposts in the Pacific Northwest, receive more than an 140 character tweet.
Graduation weekend was very sunny and picturesque. I think it was the last pleasant weekend in Seattle in June before the onslaught of crappy weather that didn't end until mid-July. Meagan's parents and grandparents made the trek for the weekend, as did my dad.
The festivities for the weekend included:
Friday night: Salmon BBQ at our house
Saturday morning: Graduation!
Saturday afternoon: Brunch at Portage Bay Cafe in Ballard
Saturday night: Dinner at Canlis (awesome…), drinks with some of Meagan's newly minted doctor classmates in Ballard.
On Sunday, we roamed around the Ballard Market and the locks before dropping our dads off at the airport. On Monday, Meagan, her mom, and her grandparents continued the celebration for a few days up in Victoria, BC.
A few pictures from the wonderful weekend are below.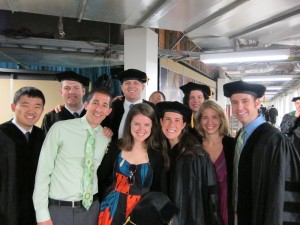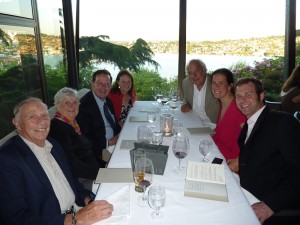 More pictures on Smugmug.
Congrats baby!